Tafi and Daz3D have always been at the forefront of 3D creation, providing high-quality assets to its users for decades. As technology has evolved, Tafi and Daz have kept up with the trends, innovating and using our thought leadership to create something revolutionary for artists and the 3D industry. Last month, we announced the development of our Text to Character 3D Engine, built on our proprietary AI data set. One of the key competitive advantages of this project is its ability to produce useful outputs that can be exported directly into various 3D software applications such as Daz Studio, Blender, Maya, Unreal, and more.
Unlike other competitors who can only output a static JPEG, our upcoming AI tool generates high-quality 3D models that can be directly used in professional workflows. The ability to export directly into these software applications means that artists and designers can take advantage of the powerful features of these applications without any loss in quality. Artists no longer have to feel limited in what software they can use, and can rest assured that their creative process won't be stagnated by extraneous details - making it easier now more than ever to create visually striking works of 3D art.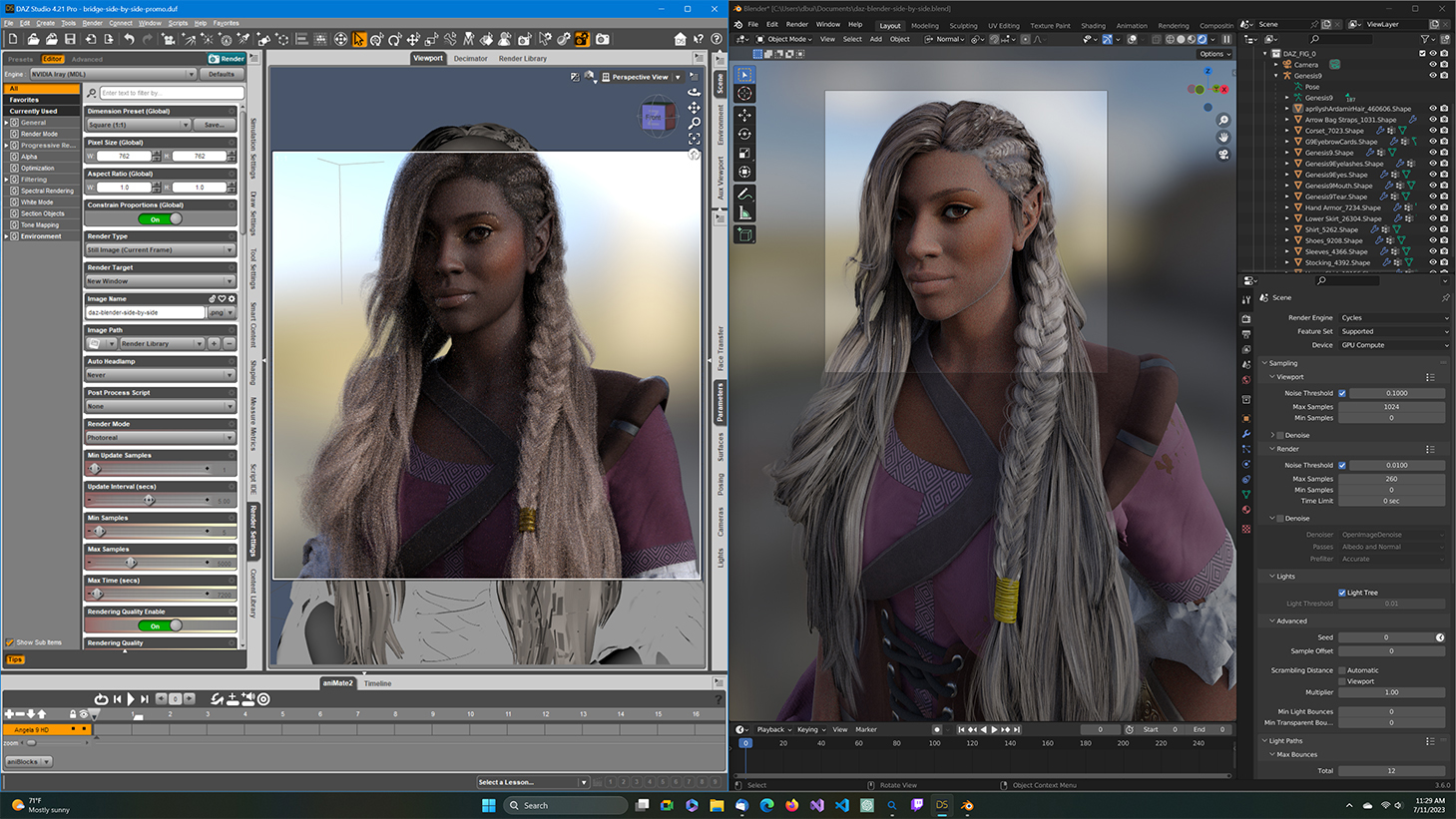 The process of exporting from Tafi's AI tool to the 3D software application of your choice is seamless and straightforward. The AI tool generates fully optimized 3D models that can be loaded directly into the user's chosen software. This means that users can skip the time-consuming and often complex process of manually importing and configuring assets, which can easily lead to errors, frustration, or even quality loss. With the ability to directly export into Daz Studio, Blender, Maya, Unreal, as well as the upcoming integration of Nvidia's Omniverse, artists and designers can easily integrate the generated assets into their existing projects, leaving more room to concentrate on the magic of art creation.
Our new AI project is being built upon decades of experience and expertise in the 3D industry. The vast library of high-quality 3D assets, coupled with the knowledge and understanding of 3D workflows, has resulted in the creation of a powerful tool that will enable artists and designers to create stunning 3D content with ease and comfort. With this new AI project, Daz 3D is poised to revolutionize the 3D industry once again and help its users unleash their creative potential.
Sign up for the upcoming Beta release of our versatile AI tool here and become a part of Tafi history!